Back To Our Services
Garage door springs are an essential part of any automated or manual system. This is because they work in tandem, installed in pairs, to ensure that your door is properly supported to its frame, is always correctly balanced for smooth operation, and is given adequate lift and support during its operations to remain functional. If you are looking for assistance with having a new set of springs installed to your door, need to have your old ones replaced, or simply require repairs or maintenance, be sure to speak to one of our technicians from Garage Door Repair Dunwoody for more information on the services that we have on offer. Here's how we can help you: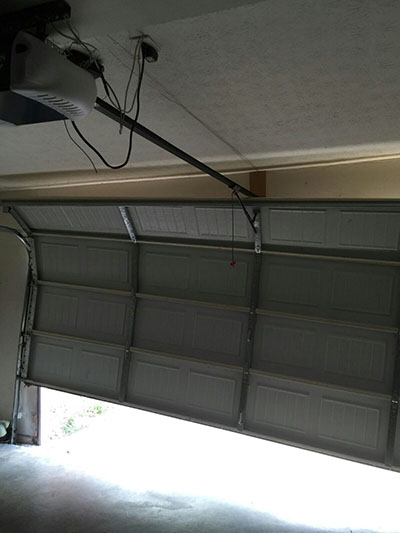 New Garage Door Spring Installations
If you are looking for someone who can provide you with professional assistance with garage door spring replacements, or you need to have new springs installed to your door, our technicians are here to assist you. We work with various types for all doors, meaning we are always able to provide you with the springs that you need, and know how to ensure that they are fitted properly, and safely.
Replacing Your Broken Springs
Due to the stress and tension they must deal with,as well as the unavoidable effects of old age, your springs may take damage or become ineffective from time to time, especially if they have not been adequately maintained by a professional on a regular basis. But a damaged spring need not always be replaced. If your springs require a few minor repairs, speak to one of our technicians for information or advice on having your coil or extension springs repaired by a qualified technician.
Preventative Maintenance
Since springs are bound to take damage over time, it is essential to keep them properly maintained so that they can enjoy a longer life-span. When it comes to maintenance, your springs should never be overlooked since they do a lot to ensure that your door can be used safely. So, if you would like to avoid the untimely replacement of broken garage door springs, be sure to have one of our technicians inspect and maintain them for you on a regular basis, to ensure that they are in peak condition and always performing admirably.
The Best Team for the Job
When it comes to such an important part of your door, never settle! Contact our professional team today to have your springs taken care of.
Back To Our Services